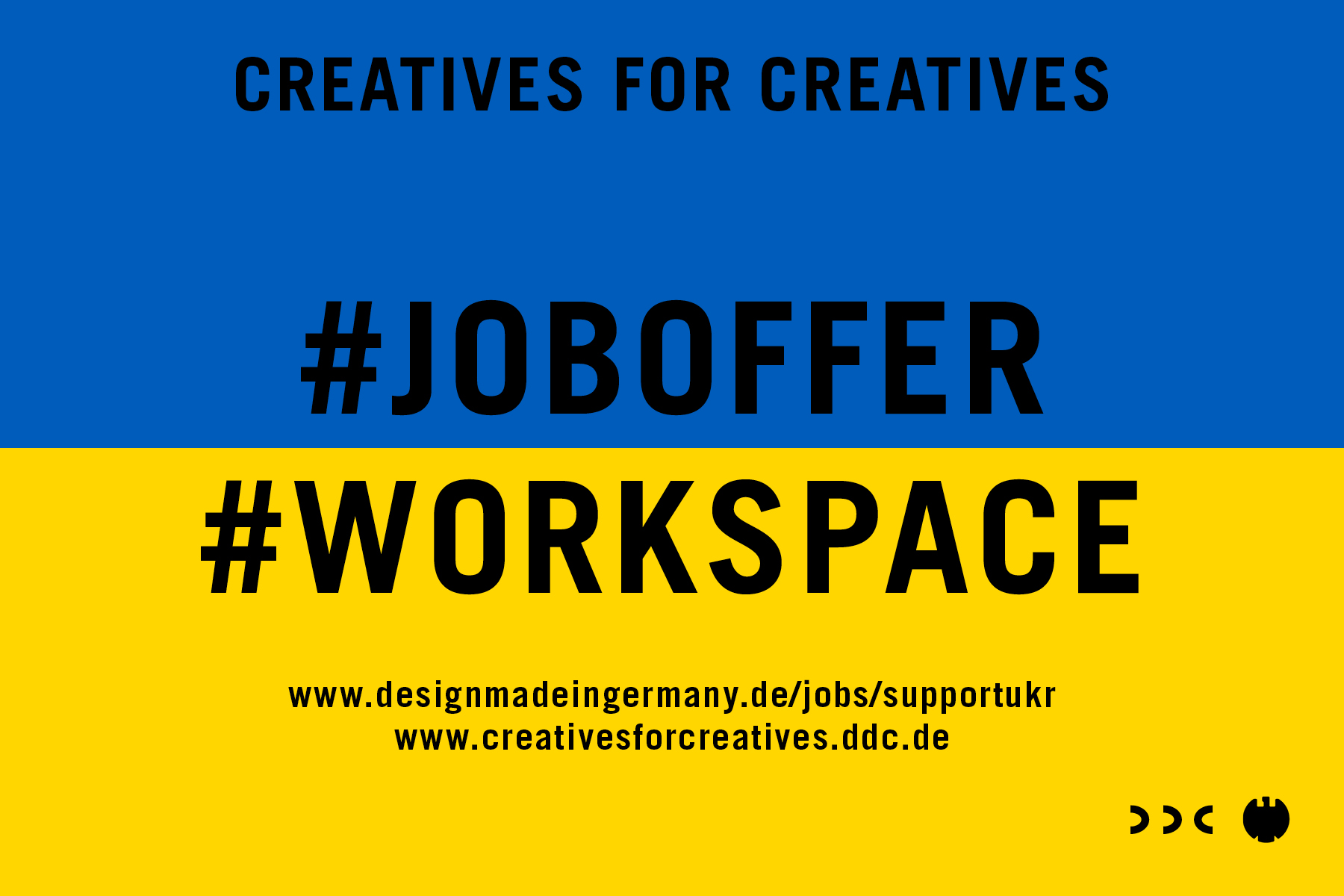 Come work with us
We are an agency for brand design and online marketing and we would like to offer a workspace for free. For people from Ukraine who are stranded or fled to Cologne due to the war. This offer is for people who are self-employed or freelancers and currently have no space to work.
Join us in our comfy office in Cologne Ehrenfeld: a desk is available from Monday to Friday between 9am and 18pm with high-speed internet access, good coffee and friendly people who are more than happy to help.
If you are interested, feel free to contact us by mail! Then we will take care of everything – together.
Welcome to Cologne.
Запрошуємо працювати з нами
Ми є агентством з бренд-дизайну та онлайн-маркетингу, і ми хотіли б запропонувати безкоштовну можливість коворкінгу для фрілансерів і самозайнятих людей з України, які вимушено опинились у Кьольні через війну і наразі не мають місця для роботи.
Приєднуйтесь до нас у нашому затишному офісі в Кельні Еренфельд: з понеділка по п'ятницю з 9 ранку до 18 вечора надається робоче місце зі високошвидкісним доступом в Інтернет, смачною кавою та привітними людьми, які з радістю допоможуть Вам з усіх питань.

Якщо Ви зацікавлені, не соромтеся, напишіть нам листа на електронну пошту! Тоді ми подбаємо про все – разом.

Ласкаво просимо до Кьольна